SiliPINT™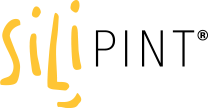 About the Brand
Silipint's mission is to live out loud, inspiring simplicity, creativity, proficiency and fun with every relationship. Silipint® products are an environmentally conscious drinkware option because of the abundant, non-petroleum based materials that Silipints are made from. They are also reusable and reduce waste.
qty on hand greater than
Please enter a valid quantity
Leadtime less or equal to
Price Range
Please enter a valid price range
We're sorry. No products were found that matched your criteria.
Please check the spelling of your search terms, or modify your search by using fewer words.
Clear one or more filters if you have selected multiple refinements.
If your search included plural forms of keywords, try using the singular form and searching again.
keyboard_arrow_up
back to top