Press Release
IMAGEN Brands Joins the Koozie Group Family
Koozie Group (previously BIC Graphic) has announced the completion of the acquisition of IMAGEN Brands. "Under one ownership, we will have the opportunity to learn from one another and capitalize on our individual areas of expertise," said David Klatt, Koozie Group CEO.
---
Social Impact & Sustainability Commitment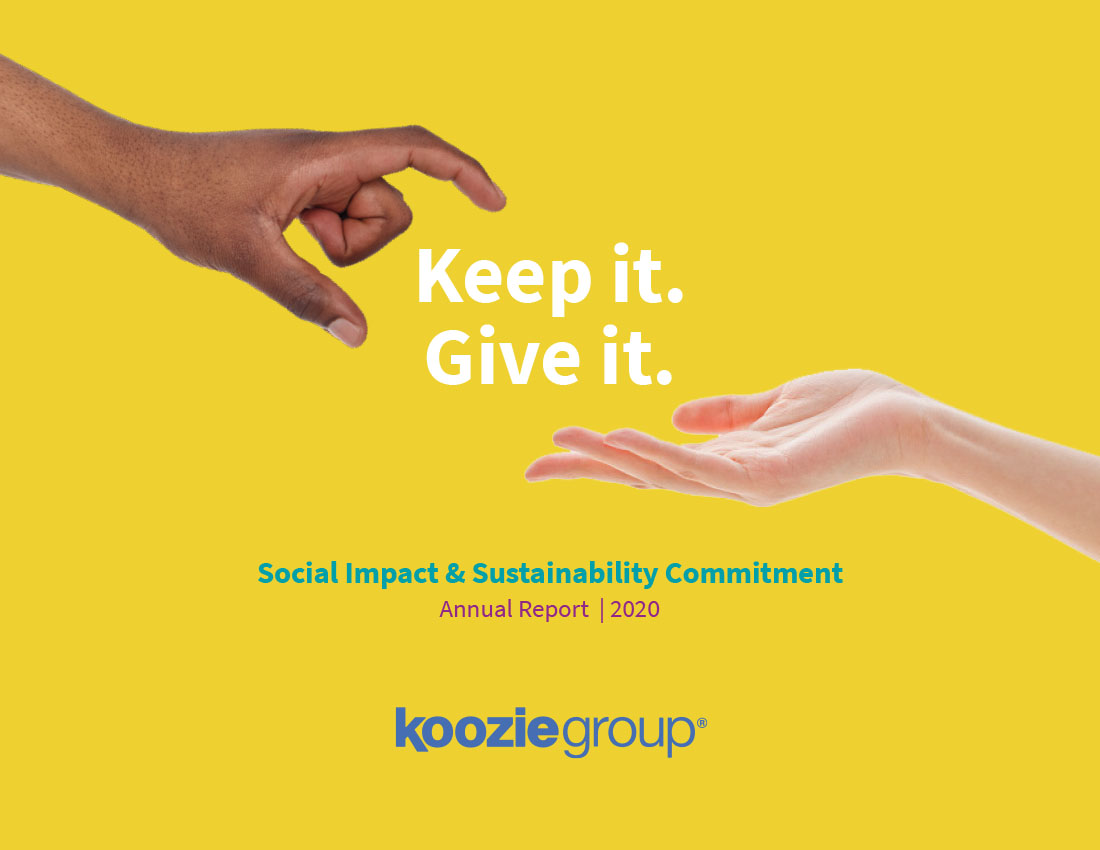 Keep it. Give it. Annual Report
As Koozie Group has evolved into a new stand-alone organization, we recognize the need to transform and change the way we do business today to benefit our people, our customers, our industry and our communities.
---
Need some change?
Everything You Need To Know About Working With Koozie Group.
By now, you've probably heard that BIC Graphic NA has officially changed our company name to Koozie Group! We're excited about all the ways we've made changes for good, but also understand that you may have some questions...
---
Videos
Check out the videos below for a few highlights, and be sure to come back often as we continue adding more.
Website
People Powers
Pivot
Sustainability
Diversity & Inclusion
Steal-Worthy Content
Recent Wins - Coming Soon!
keyboard_arrow_up
back to top